It has been an honor and a privilege to have been able to help so many people have so much fun!
Many, many thanks to all who have been willing to trust and assist in our efforts to provide a good time.
What they say: clients sound off about their experiences.
Brown County Fair, - Aberdeen, SD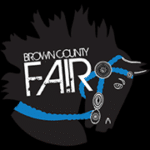 "If you book t stilt show you have to book the bubble tower, I think the
adults had more fun with it than the kids" "It was a great addition to
our Kids Zone, but honestly it could be a standalone event." "We had rain a
few days so Bill went inside with the Giant Puppet. The indoor vendors
and the customers thought it was great"
  Derek Ricco

Brown County Fair Manager, Aberdeen . SD
Campbell County Fair, - Gillette, Wyoming
"The Bubble Tower brings all day entertainment to the Plaza here during
the Campbell County Fair.  Children, young and old, spend hours watching
and trying to capture the bubbles . . . . The entertainment is endless,
from those playing in the bubbles to those watching the relaxing joyful
playing that goes on.
The Stilt Party is a wonderful attraction as well.  Kids, from age 5 to
95+, learn how to walk on stilts.  They start first on buckets with ropes
and then graduate to wooden stilts. . . . A constant flood of people
learning and mastering the art of stilts walking during the eight hours of
Free Stage Entertainment.
The Bubble Tower and Stilt Party are super interactive, fun for all ages
and is an easy setup.  I highly recommend the Bubble Tower/Stilt Party for
any event.  It aides in bringing the public to a specific area, it pulls
them in and keeps them engaged for hours."
Bobbi Jo Heald
Campbell County Fair,  – Gillette,Wyoming
Washington County Fair - St. George, Utah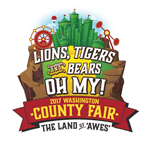 "The Washington County Fair had the bubble tower and stilt walking party
in 2010.  It was a hit!  Bubbles flying all over the fair grounds, little
children trying to chase them, different age groups trying the
stilts….first on buckets and then on the real wooden stilts…even
teenagers!
This wonderful venue helped excite the atmosphere at the fair even more!
I am going to have them back!" 2010, 2011, and 2014
Wendy Sandberg, Fair Director
Copper Mtn. Resort Association
    "
There is nothing better than watching little kids learn to walk on stilts or try to catch a sky full of bubbles. I would hire Bill to add animation and entertainment to any and every family/kid oriented event I produce – in fact, I have! – posted on LinkedIn
"
Erin Woods, Marketing Manager
Copper Mtn. Resort Assn.
Copper Mountain, CO 
Dubuque County Fair, - Dubuque, Iowa
"Hi Bill
Well the fair is over and I have recovered and I just wanted to say THANK
YOU for making it so easy to work with you from start to finish.  From all
the great comments from our guest the Bubble Tower & Stilt Party was one
of the best use of space on the grounds and if the wind was from the right
direction the bubbles made people laugh 100 yards away. The parents
thanked me daily, for a spot there kids could relax play for 15 to 30
minutes a couple times a day. Much to my surprise kids of all ages liked
bubbles and stilts, kids from 2 to my 85 year old mom like to pop the
bubbles and I don't think the stilts were ever sitting idle, some mornings
the kids in line waiting to use the stilts. Again thank you for giving the
fair a great value for our dollars spent and helping us make Great
Memories at the Fair."
Regards
Kevin Kotz
General Manager
Dubuque County Fair
14569 Old Highway Road
Dubuque, Iowa 52002
     "You guys were fantastic to work with."
 Chelsey Jungck
Nebraska State Fair
Special Events Coordinator
    " Hi  Bill, I just wanted to give you a heads up that the bubble tower was very popular and well received."
 Brooke Cunningham
 Events Coordinator
 Town of Frederick, CO
     "Hi Bill, The bubble tower was very popular yesterday and really added to the party atmosphere! "
 Kathy McAdoo
 Dir of Community Events & Vehicle  Donations Arc Thrift Stores
City of Longmont, Colorado
     "The Bubble Tower at City of Longmont events has proven to be a great draw for visitors of all ages! The excitement on children's faces as they chase bubbles is priceless. Adults are in amazement of the solar feature and  think it is a great addition to the events!"
Sue Jacobson
  City of Longmont, CO
Colorado Energy Science Center
     "The Solar Powered Bubble Tower was an irreplaceable aspect of our Children's Center at the Smart Energy Living Expo. It kept the children entertained for hours and freed up our human resources for other activities."
 Colorado Energy Science Center
Walk Now for Autism Speaks Chair
     "Your entertainment and the bubble tower were definitely a hit last year and we would love to have you back." "Hello Bill, We loved the bubble blower. It was a big hit again . . . "
   Pam Cozard Colorado
   Walk Now for Autism Speaks Chair
United Way of Weld County
     ""Thanks for remembering us. We will never forget you and the joy you bring to a crowd. Hope all is going well for you!"
 Tori Baldwin
 United Way of Weld County
 Marketing/Communications Director
"The Bubble Tower brings the added flair and WOW experience to an event. As sponsors, The Bubble Tower brings the public to us – like a magnet, we don't have to go searching for them….they are hypnotized."
 Keisha Makonese
Bellco Credit Union
2013 Beartrap Summer Festival, Wyoming
    Greetings from Wyoming! I just wanted to thank you for your participation in our 2013 Beartrap Summer Festival. You and your partner were so wonderful to work with! We have had really positive feedback from kids and adults alike- the bubble tower was very memorable, and made a great photo op for our festival patrons! Everyone loved the stilt walking as well- it added to the family atmosphere that we think is so important at our music festival.
     Our sponsor was thrilled-commenting that they could see it when they rrived at the meadow, even though the parking lot was a quarter mile away! They loved the fact that they saw so many people taking photos of their kids playing in the bubbles, and their banners will be in each photo. The bubble tower added an element of family fun and involvement that is sometimes difficult to do. We always avoid "eyesore" family activities at our festival, since it is in such a beautiful mountain setting- you won't see things like giant inflatables or carnival rides here.
I would recommend both the tower and the stilt walking to any event or festival. It was truly unique, and Bill was an absolute pleasure to work with. Families loved it, and I have already had people asking if we are going to have them back in 2014. Our tower sponsor was very happy. Thank you so much!
     Amy Crawford, Townsquare Media, Live Events Manager
     Casper, Cheyenne and Laramie Wyoming
     "Hi Bill, The stilt walking workshop was great! Aurora Channel 8 did a segment on the weekly news show. Thanks again and I look forward to working with you in the future."
     Laura Nicodemus, City of Aurora
     "Hi Bill –I've been reading the evaluations of the stiltwalking sessions you had at our libraries in April – all the teens loved it. It was interesting to read their comments, because while they had a blast, they discovered it's harder than it looks! But they persevered and had a great time. Thanks for all you do to make these programs so fun & successful."
Kris Chipps
Adult & Teen Program Specialist
Arapahoe Library District