the home of Stretch the nine foot clown, and so much more!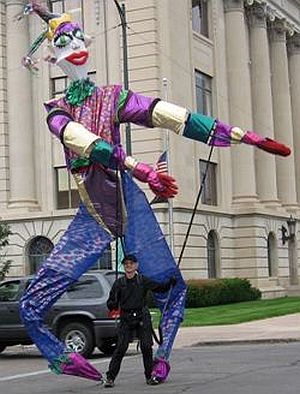 Giant Parade Puppets
high smiling friendly puppets for your next event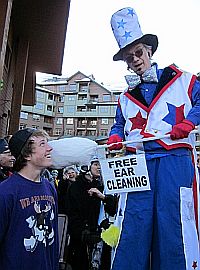 Stretch the Nine Foot Clown
We are your comedy greeter, setting the mood and entertaining at the door or at those long lines. Stretch can direct traffic to your hidden treasures, delight the kids and entertain the adults.