Every year we host several stilt walking clinics for local libraries.   We always have fun teaching the kids (and their parents) the finer points of elevated walking.  Not surprising, the stilt clinics also teach perseverance along with  developing balance and listening skills!  Here is one comment following a stilt clinic at the Englewood library.
"Hi Bill,
First of all, we had a great time last week. Out of all of the programs we have hosted this summer, yours was by far the most fun. Yes, it was hot, but who cares. The kids and their parents had a blast, and we're still hearing comments about it. So thank you!!
Here's a link to the Englewood Herald's website." Walking Tall
Sincerely,
Hillary Cole Davis
Englewood Public Library
2011
This year we came back with a mini Bubble Tower and Big Bubble Party.  Had well over 100 kids and parents!  WOW!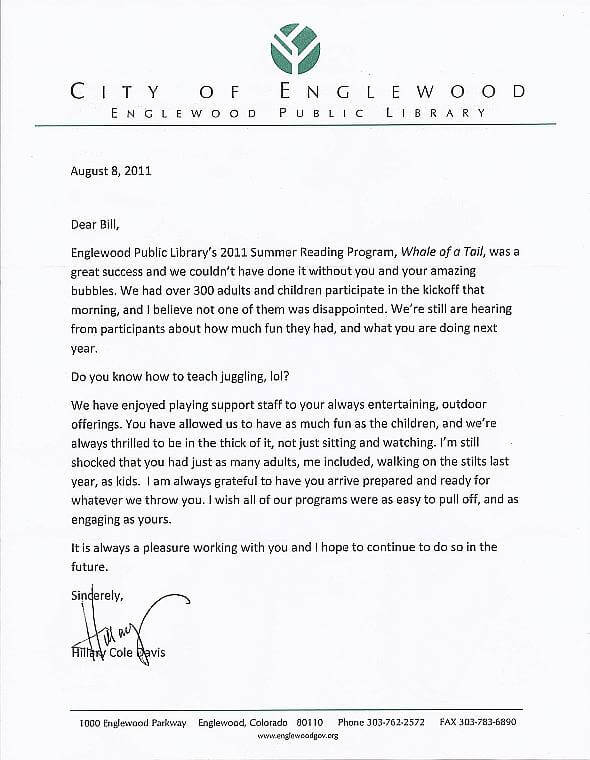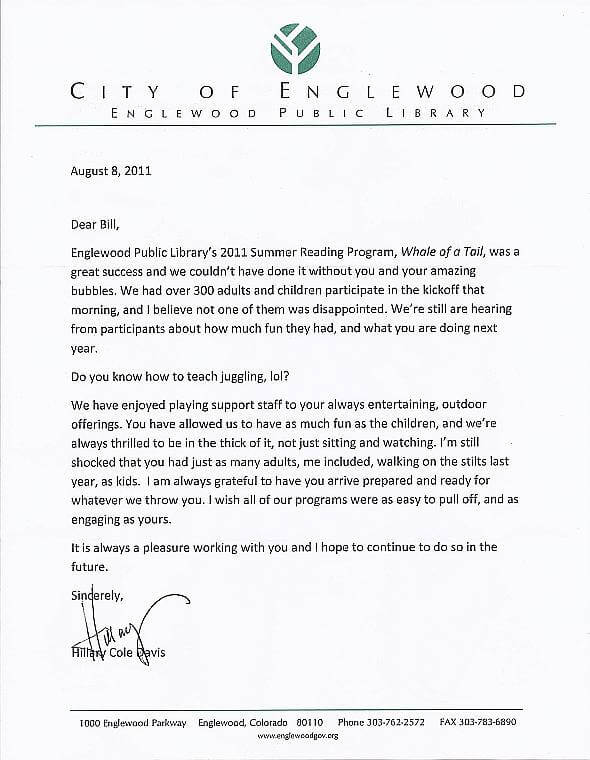 <